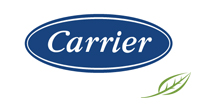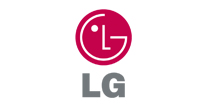 Solar Energy by Trinity Solar
About Trinity Solar
Trinity Solar is a locally founded and family-owned business. In 2004 Trinity Heating and Air, Inc. became Trinity Solar, bringing a decade of experience and well-earned accolades to the solar industry. Since then, Trinity has installed 23,000+ solar power systems, grown to 1300+ employees, has become one of the largest solar providers on the East Coast, and is the largest privately held solar installation company in the nation.
Trinity Solar's growth can be credited to the vision of management, the dedication of the staff, and the maintenance of a strong brand. They have succeeded in expanding the market throughout New York, Connecticut, Massachusetts, Rhode Island, and Maryland.
Why Solar Energy?
Solar is one of the cleanest, greenest, most reliable and affordable solutions to serve your energy needs. Don't pay another expensive electric bill when you can install a solar system guaranteed to partially power your home for at least 25 years. This proven technology will provide the energy you need to battle the rising costs of electricity.
Economic & Environmental Benefits of Solar Energy
Reduce or even eliminate your electric bill
Increase your property value
Take advantage of Federal Tax Credits
Reduce emissions of greenhouse gases by converting to clean, renewable energy.
Lessen dependence on fossil fuels
No harmful emissions
Get A Quote from Trinity Solar Today & Save!
Visit Trinity Solar for more information.