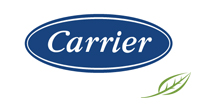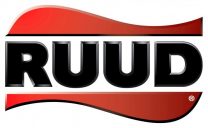 Ductwork
At OSA Heating & Cooling we provide our customers with the utmost professional Duct Cleaning service. If you suffer with allergies, sinus problems, respiratory issues, asthma or similar problems, a comprehensive duct cleaning is advised.
Residential or commercial heating and air conditioning systems depends on their ductwork to distribute heat and cool air efficiently throughout homes and buildings. The major components of all heating, ventilation and air conditioning (HVAC) system include: fans, cooling coils, compressors, risers, vibration isolators, dampers, stackhead boots, air terminals and terminal units, ventilation ducts and vent caps. Proper maintenance of these and other duct parts can help maintain HVAC systems functioning at high levels for years. Proper maintenance, however, does not ensure that the system continues to work at optimum levels forever. Worn duct parts must be replaced in order to maintain the integrity of the overall system. Cuts and leaks must be repaired using sealants or aluminum to maintain proper airflow throughout your home or office.
OSA Heating and Cooling's Air Duct Cleaning System follows the highest standards of duct cleaning. The most effective way to clean air ducts and ventilation systems is to remove and re-install air handler components, air registers, test for air duct leakage, and repair all ductwork as required.
If you are in the Lower Fairfield County and New Haven County areas, please give us a call (203)-338–0371.
Zone System
Zoning helps in providing comfort along with increased energy savings in your home. This is done by dividing a home into zones with similar cooling and heating needs. Zoning grants you the ability to control the temperature in each area to suit the areas needs. Contact us for an in-home evaluation and estimate.