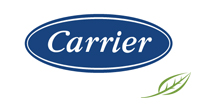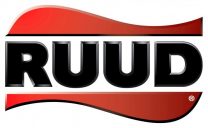 Boiler Installation & Repair
Boiler Repair
When a boiler goes down it can be a life and death experience. It can also mean frozen pipes that can cost you thousands of dollars in home repair costs. Don't wait until your boiler breaks down before you call for boiler servicing or boiler repairs.  The best way to avoid this crisis is to schedule routine professional heating maintenance and boiler servicing repairs which will keep your boiler system running at peak performance, save you energy costs, and increase the life of your heating system.
If your heating system does break down we can fix it.  We guarantee your satisfaction on all of our boiler servicing and heating maintenance repairs and we work on and do repairs all major brands. If it can be fixed, we can repair it and we will get your heating system back into peak performance.
Boiler Installation
OSA Heating & Cooling is a full service boiler repair and heating maintenance company. We service all the major brands of boilers and we can install new or replacement boilers in your home or business.
Today's boiler systems are much more efficient than older boiler systems and replacing an old boiler system can save thousands over the life of the unit. Some of the boilers today run as high as 98% when coupled with radiant in floor heat systems. Call us and we can assist you in assessing the condition and efficiency of your current heating system and help you choose the right boiler for your home or business. If your building a new building we can also help you plan and design your heating system and boiler to fit your exact needs.
Boiler Efficiency
Similar to a furnace, the energy efficiency of a boiler is given as the Annual Fuel Utilization Efficiency (AFUE). Boilers manufactured since 1992 must have an AFUE of at least 80%. OSA offers a complete line of gas and oil boilers beginning at 80% AFUE to higher efficiencies as well.