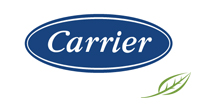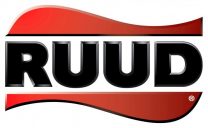 Heating Systems
Temperatures begin to dip, sometimes quite suddenly, as Fall and Winter months approach. A properly functioning high efficiency heating system for your home or business, is essential to comfortable living in Connecticut. OSA Heating and Cooling has the knowledge and experience necessary to install, repair, and maintain any type of heating system quickly, affordably and reliably. Our experienced technicians undergo rigorous on-going training and can assist you in finding the right system to fit your needs and budget. Whether you need a new heating system installed or your current system simply needs repair, give us a call.
We encourage customers to schedule tune-ups or inspections regularly. This will ensure that your heating system is performing properly before the cold weather arrives. Proper maintenance and repair will also reduce monthly energy costs and prevent more costly breakdowns or replacement expenses. Regular maintenance will also prevent Carbon monoxide leaks which are detrimental to your family's health.
Heating System Repair
Our repair technicians are here to perform the regular maintenance and tune-ups your home furnace or heating unit needs to function effectively.Maintaining the efficiency of your heating system is challenging, especially if you don't have it serviced regularly. Some signs of furnace or heating system malfunctions are:
Loud noises emitted from unit
Weak air flow in vents
Extremely high utility bills in the winter
Difficulty maintaining warm home temperatures
Any number of factors, or combinations of factors, can cause these difficulties with your heating system:
Thermostat malfunction leads to loss of heat and problems with the fan.
Unmaintained fan motors, belts, bearings or other heating unit components can cause air flow problems. The end result will be poor heating control and an overheating furnace.
Dust attacks the basic components of the unit, such as the filter, blower, and motor.
Diagnosing and solving the root cause of system malfunction requires technical expertise and field experience.Through extensive and on-going training, sophisticated tools, and factory authorized parts, our repair technicians are able to quickly determine the issue and provide accurate cost-effective repairs. Rely on OSA's trained technicians to install, service and repair heat pumps, gas furnaces and oil furnaces.
Why you should choose OSA Heating & Cooling to service your heating system:
Our technicians follow procedures by-the-book
Technicians meet twice-a-week for group training and discussions
Technicians are fully insured and certified and each having gone through an extensive background check and regular drug test.
Stocked trucks to ensure your heating and AC systems will be up and Running without delay.
Each hired technician is evaluated regularly to make sure they provide Clean and outstanding service.